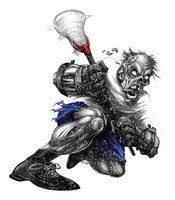 Unleash Your Inner Beast!
At Cradle To Grave Lacrosse our mission is simple: Life is a sport, Lacrosse is a Lifestyle! We live this lifestyle both on and off the field. Leadership, teamwork and dedication are foundations of the game and for our lives.
We also know that your love of sports goes beyond just the awesome game of Lacrosse so we offer a full line of other sport apparel to show your passion for all the games we love.